MORTY REMEMBERED
THE MANTIS IS DEAD, BUT HIS MUSIC LIVES ON
The World is in a state of shock as it mourns for the legendary Morty Mantis. Morty who has thrilled audiences for generations finally bit the dust. While playing a Concert on the Lawn, poor Morty was mowed over by an unaware grounds keeper. Sadly Morty did not survive the mower.
As the crowd of fans watched poor Morty get diced into hundreds of pieces they were in a state of awe. Tears of unbelife stretched across the mass crowd. Confusion sprung forward, babies cried, people shrilled in agony, and a legend was put to rest.
The Freece Family (Mortys caretakers) does not want our Mantis to be forgotten. So they have made this Internet Tribute to their late great Morty. Though Morty had just come out of retirement for the fantastic MORTY LIVE '01 tour...a special tribute album will be produced in his memory. Good friends Weezer and Tom Hanks have compiled this cd to give the fans what they want...More Morty. Special guest such as Wayne Newton, Dolly Pardon, and Steve Miller will be featured on this cd.
Morty you will not be forgotten!!! We Love you
Here we have placed several differnt pics for you to remember Morty with.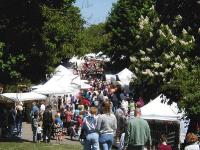 People camp infront of the funeral home to see a glimpse of Morty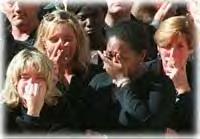 Mortys Mistresses Mourn
Morty in Peace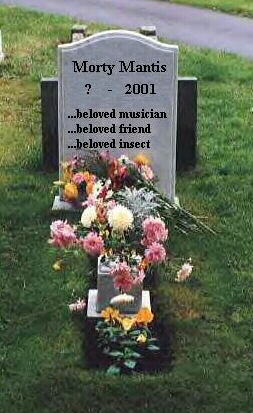 Mortys Grave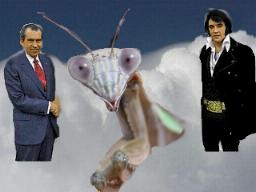 Morty is not Forgotten